Subcontractors

Project Details
BXTN's PowerBid system was built with the Subcontractor in mind. Our number one goal is to keep your project pipeline full with new leads and critical information to save you time and money. Our statewide coverage consists of more than 4,500 active leads and is growing every year.
Finding the projects you need to bid is simple with PowerBid. Searching project phases like Pre-Bid, Active, Post-Bid or Archived provides you with a summary of project listings. This summary contains key information about each project to help you narrow your search, but that's not all. BXTN's experienced reporters do not stop there. They keep working to get all the information they can, and it's just a click away.
PowerBid's Project Detail page is packed full of valuable information.
Click on the image for a larger view.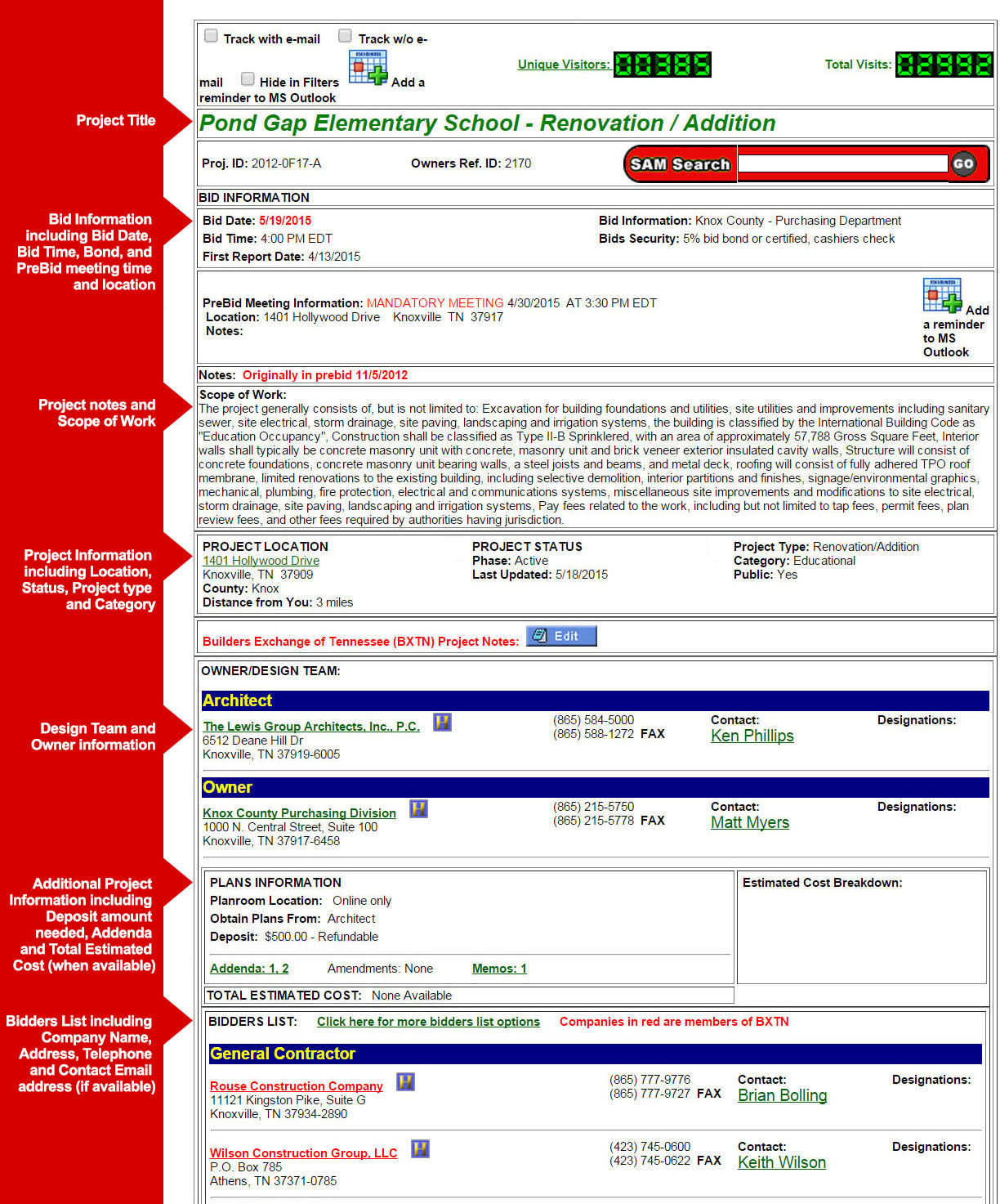 Plans & Specifications
Plans
BXTN's PowerBid system has plans on most of its Active projects. As a member, you can view the plans online, download to your computer, print to your plotter or wide format printer or email plan sheets in multiple formats to interested bidders with just a couple of clicks of your mouse. We break out and name all the plans sheets, sorting them by trade so you can find what you are looking for quickly. Using our free online take off tools, you can measure square footage, linear footage, and piece counts all on screen. Whether you are in your office, on a job site, or minutes before walking into a bid opening, PowerBid works for you!
Click on the images for a larger view.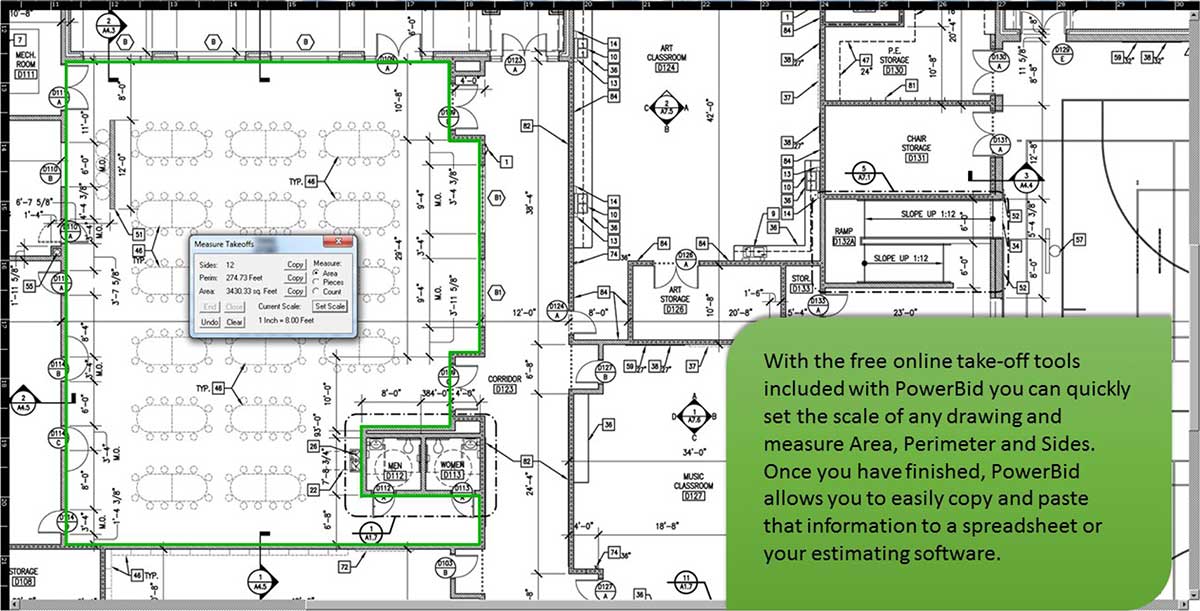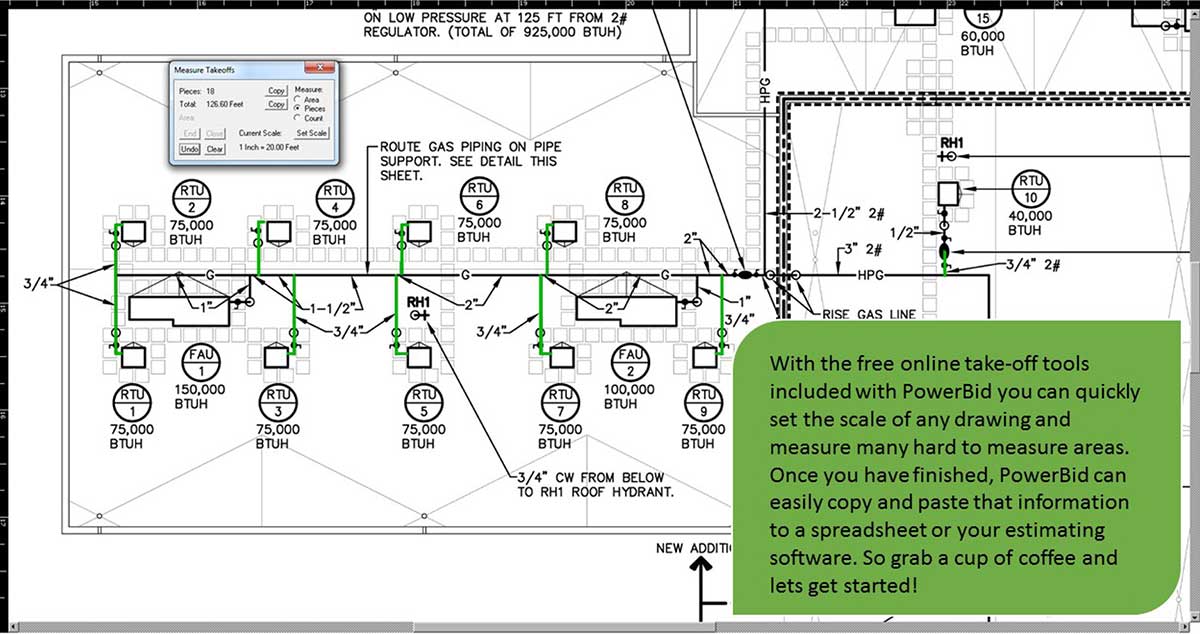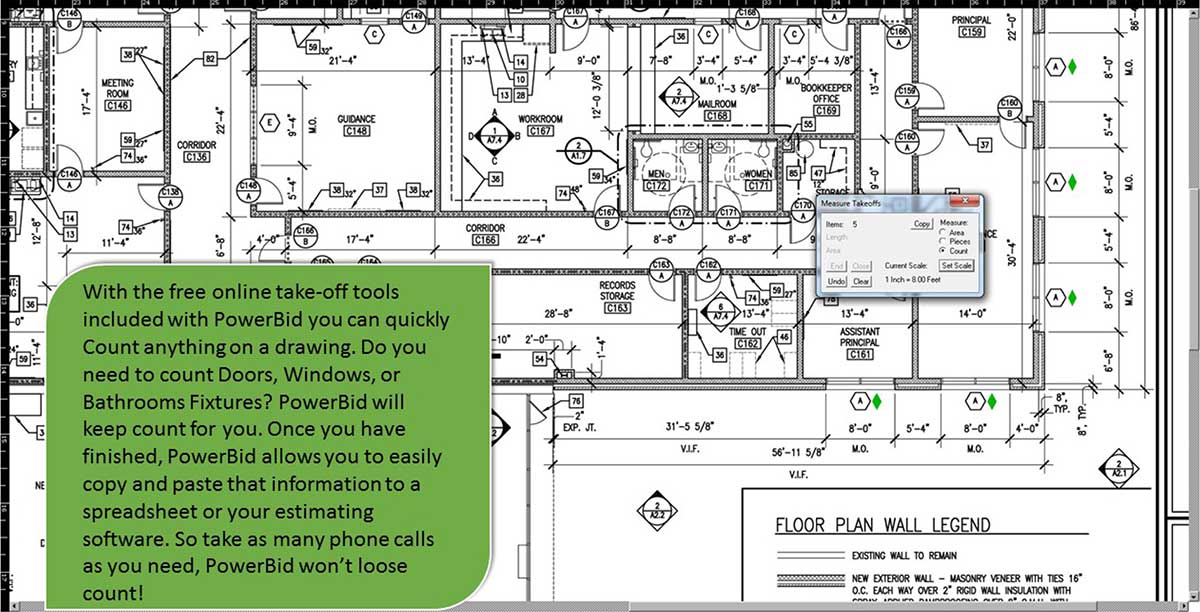 Specifications
PowerBid does not stop with the plans. Project Specifications are given the same level of detail and care as the rest of the project documents. All specifications are broken out by section for easy searching. Whether you need 1 spec section or the whole spec book, PowerBid is ready to help you.
Click on the image for a larger view.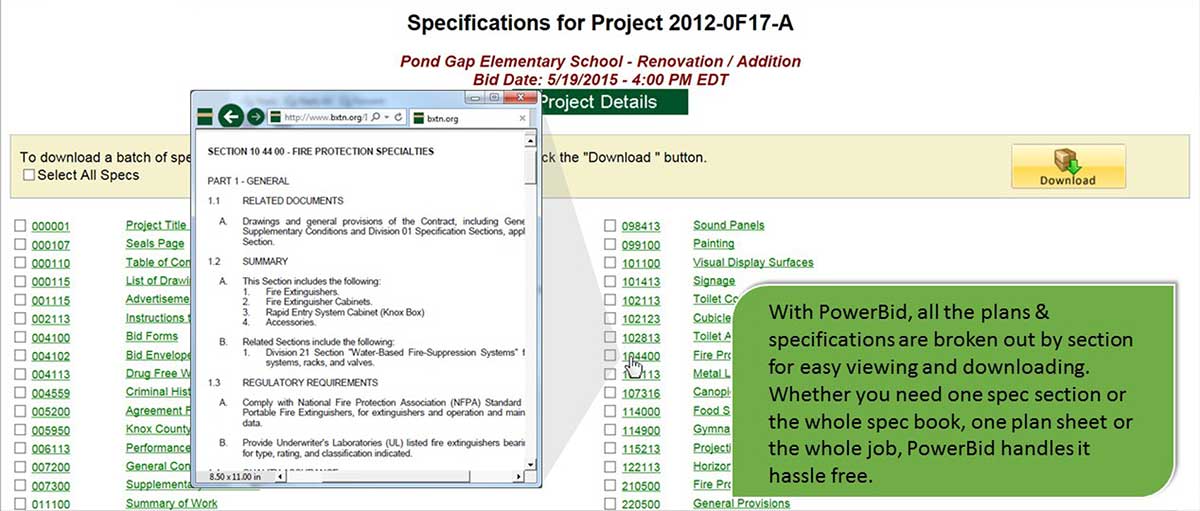 Tracked Projects, Saved Search Filters and Nightly Email Updates
PowerBid is all about putting power in your hands, and these are some of the most powerful tools you can use. Due to the high number of projects reported in BXTN's PowerBid system, it is recommended that you set up custom search filters to identify projects that interest you. You are able to customize your search by Project Phase, Project Type, and Project Category, Funding Type, Geographical Location, Keywords, CSI Numbers, just to name a few. These custom search filters are used by PowerBid to keep you informed of any new projects posted matching your custom filters. PowerBid never stops working for you. Every new project that is entered into our system by our reporters is compared to your custom search filters by PowerBid. When PowerBid finds a match PowerBid sends you a Nightly Email Update alerting you to new projects, tracked projects and custom filter matches. Important information like Bidders List Updates, Addenda, and Bid Date Changes are all sent to keep you up to date. PowerBid is like having an employee that never sleeps, never calls in sick or never takes a vacation!
Since 1947, BXTN has been trusted for generations in the construction industry. Join the thousands of construction professionals that rely on BXTN's PowerBid system to keep them in the know. Join today!